Title:
Author:
Other authors:
Year:
Keywords:
Language(s):
Description
The Problem of Increasing Human Energy, never before translated into Slovene, was published by Nikola Tesla in 1900 in the June issue of Century Magazine. In this popular scientific and philosophical treatise Tesla, based on his findings in the experimental wireless station in Colorado Springs (1899–1900), presented reasons for research, that lead him to the development of his wireless system of energy transmission, later incorporated in the prototype station known as Wardenclyffe on Long Island (New York). While elaborating his social theory, his theory of war and his philosophy of technologies, that might transform society, he proposed the development of a "self-acting heat engine", which could harness all of its motive power from the environing medium. He also presented the first "teleautomaton", a remote controlled boat, thereby forming the basis of wireless or radio technology, remote control and experimental robotics.
Tesla's researches are extremely relevant today, because of his early realization of the problem of exponential growth against a finite resource and his intense study and development of (still not sufficiently understood) self-sustaining systems of energy generation and distribution, which wouldn't be based on "the consumption or destruction of any material whatsoever" or on the brutal supremacy of the rich over the poor.
More ...
Rok Krajnc: Teslova hybris in zakoni okoljskega diskurza; Radio Študent, 16. 10. 2019
Miha Naglič: Problem povečevanja človeške energije; Gorenjski glas, 28. 7. 2019
Jan Bednarik: Nikola Tesla v MKI;Mandrač, 11. 7. 2019, št. 1308, str. 11
Tibor Hrs Pandur: Mediji v opusu Nikole Tesle; Outsider #18, str. 25-27
Manca Pavlič: Problem povečevanja človeške energije; Življenje in tehnika, LXX/5 (maj 19), str. 76
Andreja Kočar: Gost v studiu - Tibor Hrs Pandur; RTV Slovenija, Poletna scena, 4. 7. 2019.
Andrej Detela: Nikola Tesla Problem povečevanja človeške energije; Delo, 4. 7. 2019
Biljana Pavlović: Tesla - največji znanstveni triler vseh časov; Primorske novice, 29. 6. 2019
Stanislav Južnič: Nikola Tesla za sodobne Slovence; Demokracija 26/XXIV, 27. 6. 2019, str. 40-42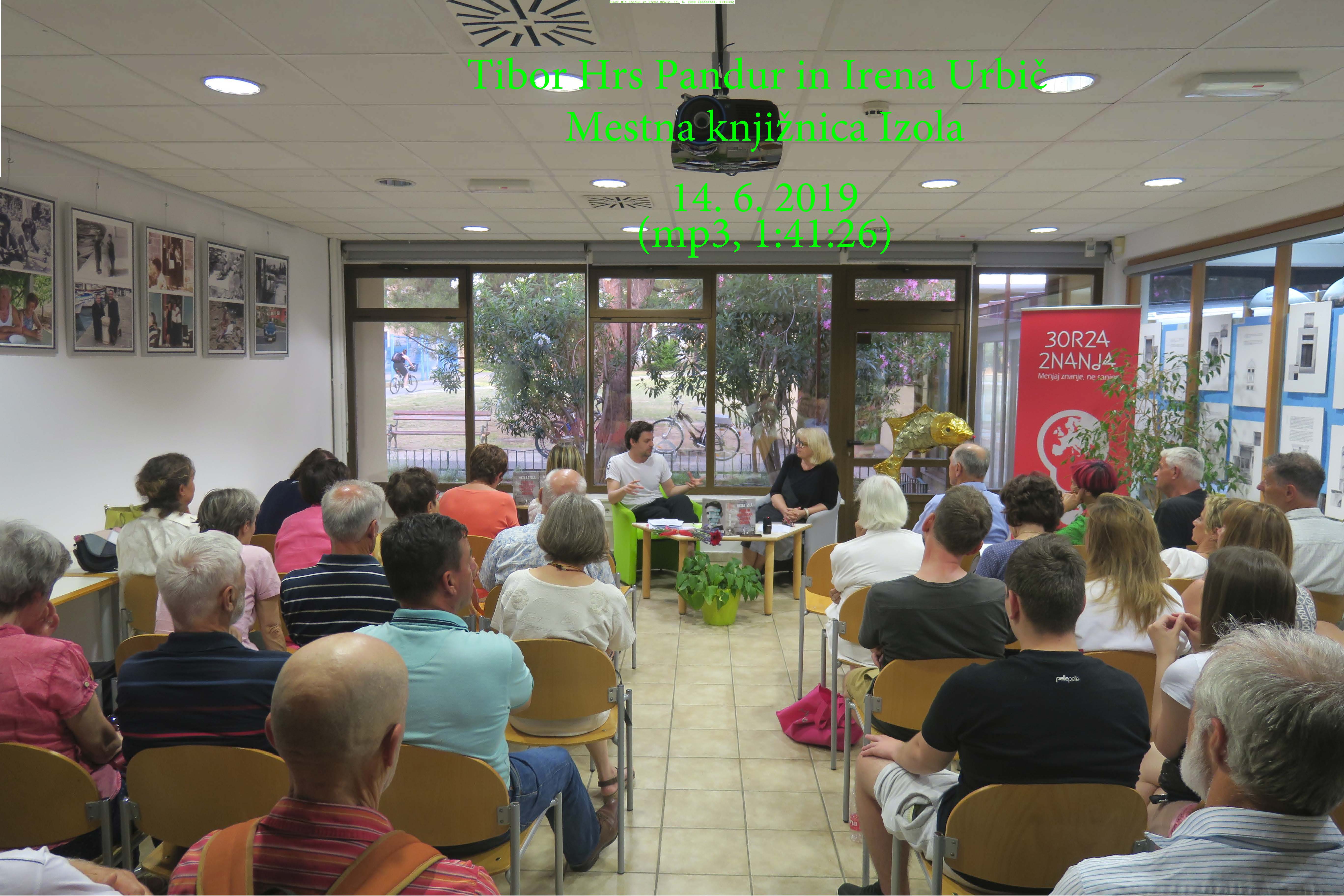 Anja Skapin: Nikola Tesla: prometejska zgodba epskih razsežnosti; ZRCalnik, 13. 6. 2019
Marcel Štefančič jr.: O Nikoli Tesli in njegovi viziji prihodnosti; TV Slovenija, Studio City, 10. 6. 2019
Stanislav Južnič: Nikola Tesla za današnjo rabo; Večer, 8. 6. 2019
Samo Rugelj: Poletno branje 2019; Siol portal plus, 8. 6. 2019
Petra Zemljič: Obsedla ga je želja po reševanju človeštva; Večer, 7. 6. 2019
P. Z.: O Nikoli Tesli danes tudi v Mariboru; Večer, 5. 6. 2019
Vesna Milek: Nikola Tesla, mož z žarečimi možgani; Delo, 4. 6. 2019
Marijan Zlobec: Nikola Tesla in problem povečevanja človeške energije; blog, 29. 5. 2019
Maša Levičnik: Študija Nikole Tesle v prevodu Tiborja Hrs Pandurja; TV Slovenija 1, Odmevi, 28. 5. 2019
Martina Černe: Nikola Tesla in Problem povečevanja človeške energije; Radio Prvi, Sobotno branje, 24. 5. 2019
Samo Rugelj: »Upam, da se bo celotna zapuščine nikole tesle čimprej objavila!«; Bukla 148, 22. 5. 2019
STA, Lea Udovč: Nikola Tesla, eden naj večjih znanstvenih trilerjev vseh časov; Primorski dnevnik, 19. 5. 2019
Dragan Živadinov: Problem povečevanja človeške energije Nikole Tesle so končno, po 119 letih prevedli v slovenščino; Portal plus, 18. 5. 2019
STA: Prvi prevod Nikole Tesle; Slovenske novice, 16. 5. 2019
Lea Udovč: Prevod dela Nikole Tesle s spremno študijo pomemben prispevek k razumevanju enigme izumitelja; STA, 15. 5. 2019
Promocijski letak, april 2019
Publishing Houses
Založba ZRC • Založba Litera
Co-publisher
Paraliterarno društvo I.D.I.O.T. (IDBOOKS)
ISBN
978-961-05-0171-8 (ZRC SAZU)
978-961-7056-17-4 (Litera)
Specifications
hardback • 16,7 × 23 cm • 544 pages
Price
34,00 EUR (Regular); last copies
27,00 EUR (Club)