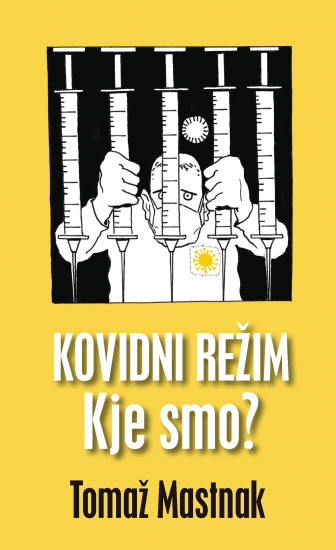 Kovidni režim. Kje smo?.

Author: Tomaž Mastnak
Year: 2022

This booklet interprets the Covid regime as the mode of production of a radical social and political change and analyzes some of its key traits. The »Covid regime« is a system of measures for the management of the Covid-19 epidemics. The declared aim of those measures was to protect us from the infection with the virus and to stop its spread. Their strict implementation was supposed to bring us back to »normal life«. The success of the measures, however, has been questionable, and a return to the »old normal« is almost certainly out of the question. The Covid regime is radically transforming society. The measures against Covid hurt society more than the illness the virus causes. Covid regime is a greater threat than the virus itself. The social change carried out through the Covid regime is not only transforming this or that social subsystem, relations among them, and our position within society. It is literally destroying, abolishing, annihilating society itself.
---
Author

Other authors

foreword by

Publishing House:

Založba ZRC

ISBN

978-961-05-0616-4

Year

2022

Series

Pamflet 6

Language(s)

Specifications

paperback 10,5 × 14,8 cm 108 pages

E-publications

28. 02. 2022

Permalink