Basic Info
Principal Investigator at ZRC SAZU

Nika Razpotnik Visković, PhD

Original Title

MED Culinary heritage experiences: how to create sustainable tourist destinations

Acronym

MEDFEST

Collaborators

David Bole, PhD

,

Nika Razpotnik Visković, PhD

,

Mateja Šmid Hribar, PhD

,

Petra Rus, PhD

,

Matjaž Geršič, PhD

,

Primož Pipan, PhD

,

Primož Gašperič, PhD

,

Maja Topole, PhD

,

Matija Zorn, PhD

,

Peter Kumer, Ph.D.

,

Rok Ciglič, PhD

Duration

since November 1, 2016 to October 31, 2019

Leading Partner

Project Manager

Financial Source

Interreg Mediterranean


European Development Found (ERDF)







Partners

Troodos Network Thematic Centres

,

Tehnical Institute of Heraklion Chamber of Commerce and Industry

,

AZRRI – Agency for rural development of Istria Ltd. Pazin

,

In Loco Association. Intervention. Formation. Studies for local development

,

Purpan Engineering School

,

University of Barcelona

,

Rural Development Association
Description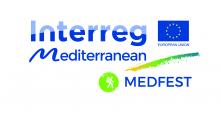 MEDFEST general objective is to create or improve existing strategies relating to sustainable tourism development within the traditional MED small-scale culinary sector. Main aim is to develop sustainable culinary experiences, primarily in rural costal hinterland as a powerful tool to promote 'alternative' and sustainable tourist destinations in MED space. Sustainable culinary experiences are alternative tourist food-products that are traditional, respect the local environment and local producers and appeal to the visitor's desire for authenticity. The goal of the sustainable tourist offer is not just to attract new visitors but also to increase economic activity in/during the off-season, promote social development of coastal 'hinterland' rural areas and safeguard culinary heritage and raise awareness on the importance of local produce, food processing and knowledge. General objective of the MEDFEST project will fully contribute to the programme Specific Objective 3.1: To enhance the development of a sustainable and responsible coastal and maritime tourism in the MED area.
MEDFEST shall:
- Create tools for enhancing sustainable tourist destinations by using culinary heritage as a resource;
- Foster the creation of eight new sustainable tourist destinations in MED space;
- Develop a common transnational strategy on managing and planning culinary tourism in MED space.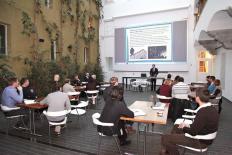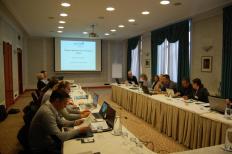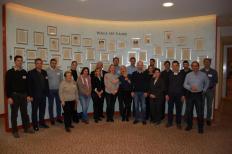 Snapshots from Ljubljana kick-off meeting (29–30 November 2016)
MEDFEST official website: https://medfest.interreg-med.eu
Keywords
sustainable tourism
culinary experience
coastal hinterland
Mediterranean